Groundswell 2021 - Collaboration between Kings, SOYL and Frontier will support growers to meet sustainable crop production objectives
Experts from SOYL precision will join members of Frontier's sustainable crop production team

and official Groundswell cover crop partner,

Kings Crops

at this year's event.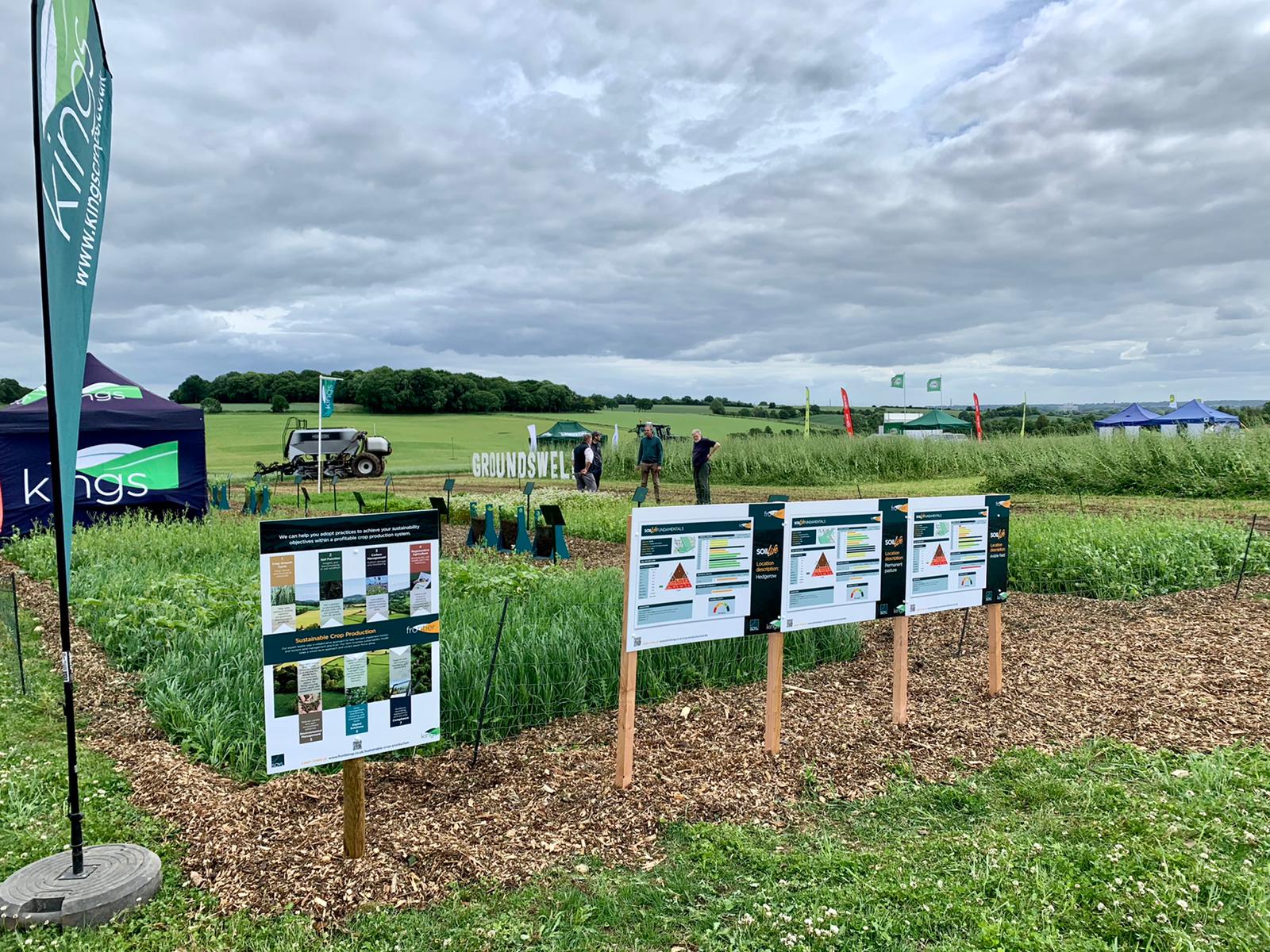 With new farm policy and environmental management top of the agenda, advisors from each of the businesses will be at Lannock Manor Farm to discuss the support that is available for growers.
"UK growers are facing a period of significant change due to shifts in the way farms are subsidised and legislated," says head of SOYL and Frontier technical services, James Moldon. "There's a much bigger focus on environmental management and sustainable farming practices now, but sustainability can mean different things to different farms.
"In this new era of 'payments by results', we think it's important that growers have access to the right support and advice. Many farmers are already looking at how best to adapt but it can be challenging when there is so much to consider."
To help growers take a more holistic approach to farm management, SOYL, Kings and Frontier's sustainable crop production team have created a sustainability model made up of seven focus areas.
The areas cover crop growth cycle, soil function, carbon management, regenerative agriculture, environmental management, digital solutions and compliance. By pooling together their knowledge and services, experts from all of the business can offer collaborative, end-to-end support, ensuring growers have access to the right information and guidance all in one place.
"We're looking forward to talking to growers about our sustainability model at Groundswell," explains James. "We understand that all growers have different objectives and so will have different requirements. While the seven focus areas can be interlinked, our people are uniquely positioned to help farmers focus on the areas that matter most to them."
A deep dive into soil health
Soil health is one of the leading themes at Groundswell and visitors to the event will also have the opportunity to learn about Frontier's Soil Life service.
With input from both Kings and SOYL, the Soil Life service enables growers to get a greater understanding of the soil on their farm through in-depth analyses tailored to their requirements. This, coupled with expert guidance and trials insight, can help growers to devise new strategies around soil management, such as the implementation of practical cover crop solutions that also meet farm policy and stewardship requirements.
Ahead of the event, soil health experts from SOYL carried out numerous samples at Lannock Manor Farm and the complete reports will be on display at Groundswell via large discussion boards across the Kings and SOYL stands. "Visitors are invited to take a look at the results and ask questions about the service and work involved," explains James. "Our advisors will be able to talk through the process of sampling and reporting, as well as the different types of analyses we can run. It's a great opportunity to see the results in action and how they might influence future activity on farm."
Live demo plot tours with Kings - Groundswell's official cover crop partner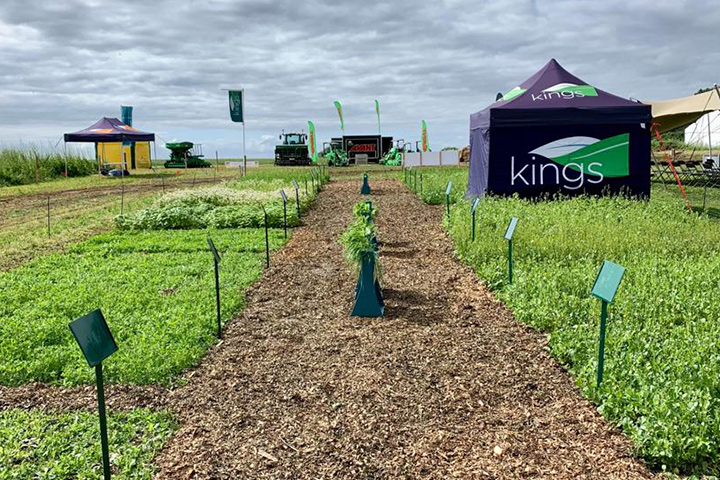 Frontier's specialist crops division, Kings has once again been appointed Groundswell Cover Crop Partner and will have a diverse range of demonstration plots on display comprising companion crops, stewardship options, living mulches and catch and cover crops.
Visitors will able to take tours of the plots, with Kings' advisors on hand to talk through the specialist mixtures. There will also be the opportunity to analyse the different root systems from a variety of plant species.
Speaking of the event, Kings sales manager, Richard Barnes explains, "By bringing the core principles of integrated agri-environment projects together with the expertise of our advisors at Kings, SOYL and Frontier, we can help growers to implement changes that bring both agronomic and environmental benefits at a whole-farm scale.
"Protecting a farm's natural assets is becoming a priority in light of new policy changes and it's important for us to share viable, practical solutions that safeguard farm businesses and the wider farming landscape.
"As well as helping growers with all aspects of environmental land management, we're pleased to be able to offer additional support through digital solutions, such as our new environmental management mapping and recording tool."
Developed with the mapping technology of SOYL, the new tool from Kings enables growers to plan, map and record their natural capital assets and any environmental projects or schemes. It is available via Frontier's MyFarm service and visitors to Groundswell will be able to learn more about it at the event.
Visit the team at Groundswell on 23rd and 24th June in the Demo Field, Lannock Manor Farm, Hertfordshire. Tickets can be p