21st June 2022
The seven areas: crop growth cycle, soil function, carbon management, regenerative agriculture, environmental management, digital solutions and compliance each represent the key components of a successful sustainable farming system.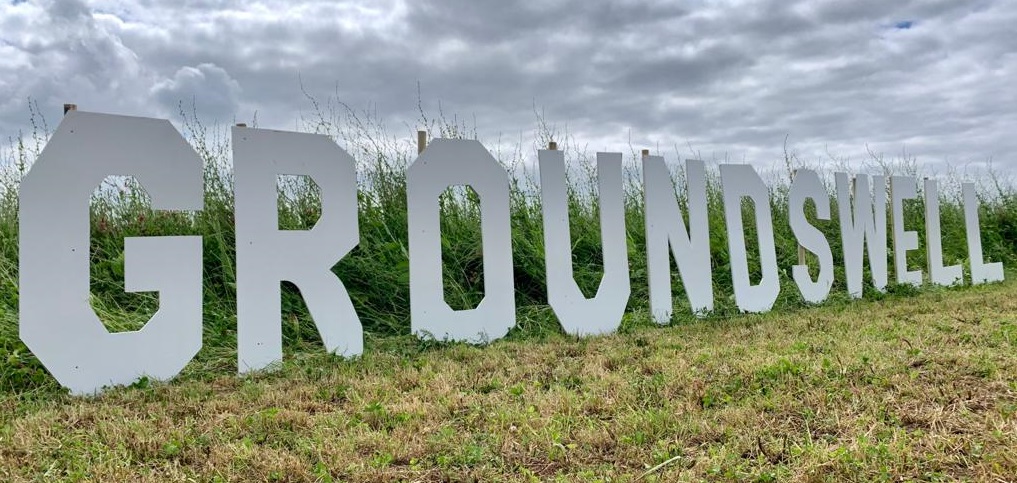 "Groundswell is an excellent platform for discussions on all aspects of sustainable farming," explains Kings Crops sales manager, Richard Barnes. "We understand the journey to more sustainable agricultural systems is different for everyone, and the seven-step model is shaped to reflect this.
"By pooling our services, we aim to support farmers and landowners with all aspects of sustainable crop production, ultimately helping the adoption of a holistic approach overall. Many are already doing some really impressive work, and we're looking forward to some very insightful conversations with visitors."
Kings Crops is Frontier Agriculture's specialist crops and environmental land management division, and 2022 will mark the business' sixth year as Groundswell's official Cover Crop Partner. Its team of expert advisors will be joined on stand by SOYL as well as Frontier's sustainable crop production and compliance teams.
A range of diverse cover crop demonstrations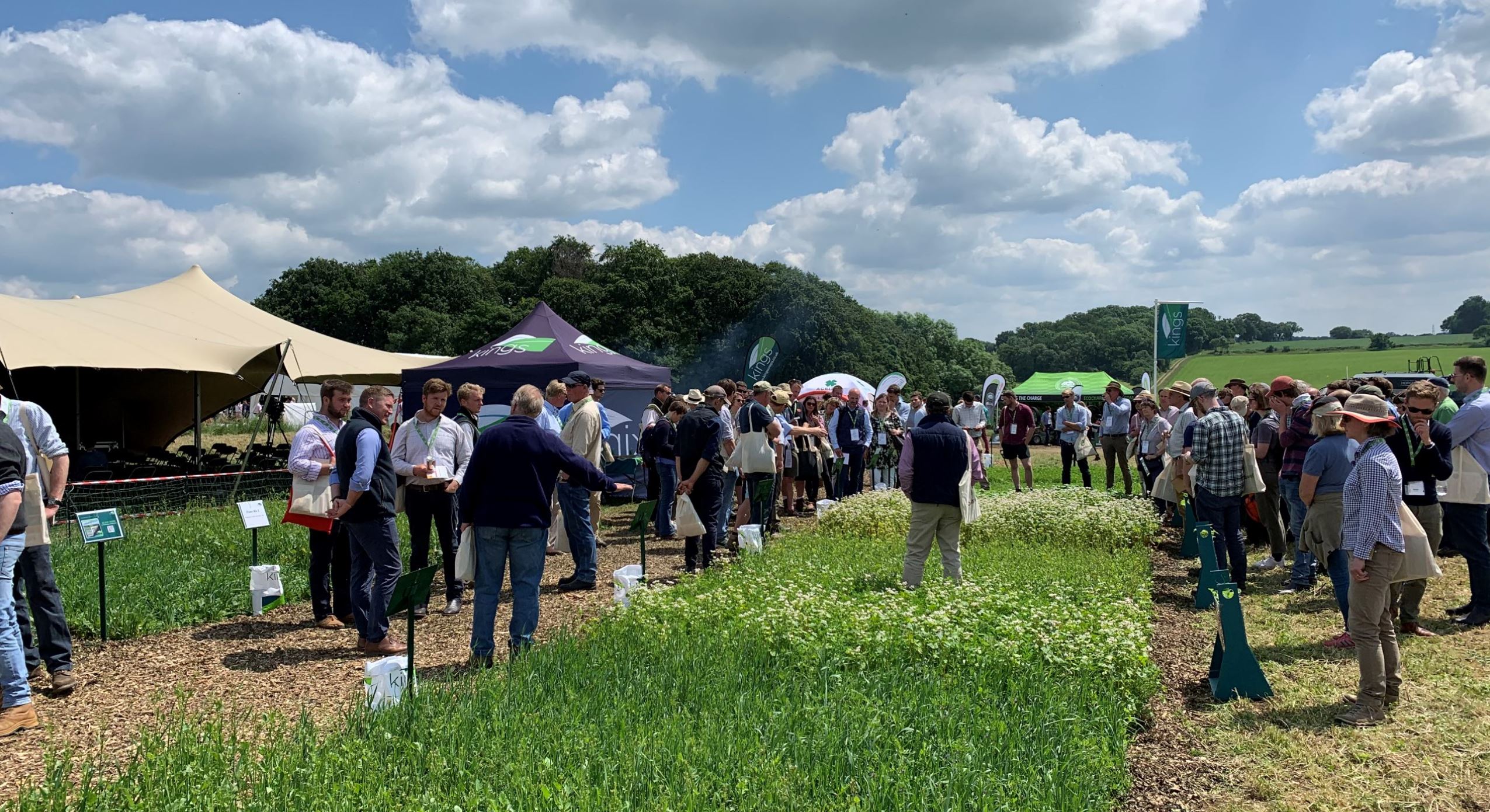 Kings will once again have a variety of specialist crop plots on display, with the area having now increased to 30 plots overall.
"We're pleased to be able to showcase more crop options and mixtures this year," says Richard. "They are split into five categories to highlight different purposes and uses: Stewardship, cover crops, catch crops, companion crops and living mulches."
Richard believes living mulches could be of particular interest to many at Groundswell, with their role as a core principle of regenerative agriculture becoming increasingly poignant.
Richard continues, "Living mulches can have an array of benefits, including improved soil health, weed control and nitrogen capture, as well as the potential to reduce overall production costs. Given increasing input prices and growing environmental management requirements, their incorporation could be a good option for many farmers."
Visitors to Groundswell will be able to participate in designated plot tours with the team across the two days, taking place on Wednesday at 1.00pm and Thursday at 12.30pm.
New precision app to support land management and wider crop production
As well as live plot demonstrations, visitors will also have the opportunity to see the new MySOYL mobile app in action.
Developed by SOYL's experts and Frontier's technology team, the app lets users access biomass imagery and map layers in the field, while scouting technology supports real-time field and farm observations, including uploading photos and recording points of interest, measurements and environmental features. Everything recorded to the app syncs seamlessly with the MySOYL desktop, putting all farm data in a central place for the user.
"The app is a powerful tool for farmers," says Richard. "As well as it being an excellent way to use and compare real-time crop production and farm performance data, it can offer immense value in light of new farm policy around stewardship and environmental land management.

"The ability to evidence work and show the success of environmental commitments is going to be vital for securing scheme funding. The app can take a significant amount of pressure off farmers in this regard, compiling all data electronically and securely to support compliance. We're really excited to bring it to Groundswell."
Increased focus on soil health in light of SFI
While soil health is certainly not a new topic to Groundswell visitors, given the formal rollout of the Sustainable Farming Incentive (SFI) and its confirmed standards, Kings, Frontier and SOYL will be sharing specific advice and services to support farmers entering the scheme.
"The arable and horticultural soils standard in particular is one that is relevant to many farmers but as these new standards go live, we know many will have questions," explains Richard.
"Our compliance team will be at Groundswell to offer specific guidance around the new standard and alongside our colleagues from SOYL and Frontier, we'll also talk visitors through our specialist Soil Life service and how tailored soil health reports can help to benchmarks progress.
"We hope that our combined services and guidance can provide farmers with a single point of support and resource, particularly as updates to future schemes and policies look set to continue."
Visitors to Groundswell can find Kings Crops, Frontier Agriculture and SOYL on stand B32.
The event takes place 22nd – 23rd June at Lannock Manor Farm, Hitchin SG4 7EE and tickets are available at groundswellag.com